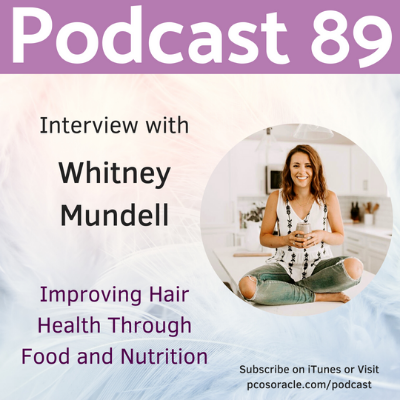 Hair health is such a popular topic and I frequently get asked what can be done for hair loss, how can you stop hair loss and hair thinning and is it possible to achieve hair regrowth (is hair loss reversible). So it was great to have had the opportunity to speak with Whitney Mundell about improving hair health through food and nutrition.
Visit Saturee https://saturee.com.au/f/despina to order gelatin, collagen, beef liver supplements and more! Use Code 'DES' for 5% off
Show Notes
Connect with: Whitney Mundell
Restored Nutrition | Instagram
Follow me on Social Media
Instagram @pcosoracle
Pinterest @pcosoracle
Facebook @pcosoracle
Twitter @pcosoracle
YouTube Despina Pavlou
Website https://www.pcosoracle.com
.
Please leave a rating and review letting me know what you think about the podcast. This also helps the podcast grow and reach more people.
.
Music by MBB
https://www.youtube.com/c/mbbmusic
https://soundcloud.com/mbbofficial
https://www.instagram.com/mbb_music